ASX-listed Charter Hall Social Infrastructure REIT has acquired the South Australian Emergency Services Command Centre development in Adelaide for a total consideration of A$80m.
The A-REIT purchased the project for A$23m and will fund the remainder of the development to a total value of A$80m, with a 5% coupon received during construction.
The complex will comprise a 5,532 sq.m. free-standing office building, a 1,000 sq.m. freestanding warehouse, a 1,468 sq.m. adjacent hardstand, and an adjacent six-level car park.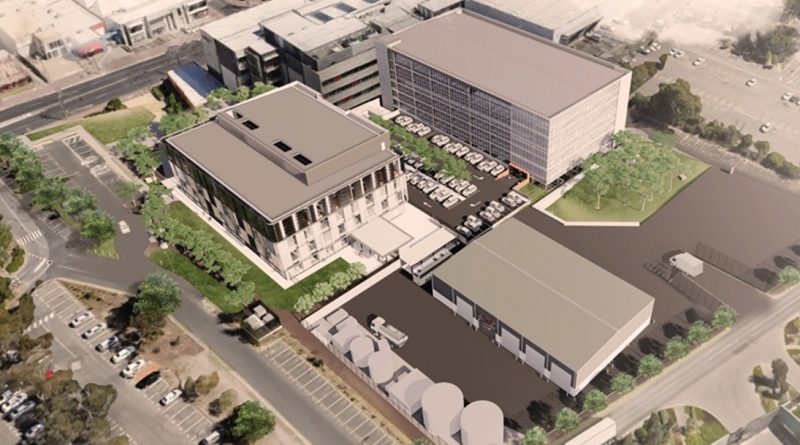 South Australian Emergency Services Command Centre
Once completed, the property will be mostly let to the SA government and occupied by four Government emergency services agencies on a 15-year lease, with fixed 2.5% annual rent escalations and two five-year options.
"Adelaide is a market Charter Hall knows well with a long history of developing in the city, most recently having completed the $251m development of the GPO Exchange," said Charter Hall Group managing director and CEO David Harrison.
Charter Hall Social Infrastructure REIT shares closed flat at A$3.06 on Wednesday.
Daiwa Office sells Tokyo office for ¥2.5bn
Tokyo-listed Daiwa Office Investment Corporation has offloaded a Tokyo office for ¥2.53bn, as it recycles assets to fund new projects like its Nihonbashi-Bakurocho 1-Chome development.
Daiwa Office sold the 2,595 sq.m. Daiwa Shimbashi 510 property, making a ¥330m gain on the asset's book value, as of end-May 2020.
The company said the 46-year old property needed to be redeveloped to compete with properties in the surrounding area and meet current standards.
Daiwa Office said the divestment was a reasonable outcome, since the redevelopment would have had a significant impact on the J-REIT's business performance.
Shares in Daiwa Office finished trading 2.86% higher at ¥648,000 on Wednesday.