Tokyo-listed SOSiLA Logistics REIT (SLR) has acquired two logistics buildings in Kanagawa and Osaka for more than ¥23bn (~US$219m) from major shareholder, Sumitomo Corporation.
The J-REIT bought a 62% stake in the SOSiLA Ebina property, which is fully leased with five tenants across 42,060 sq.m., in Ebina City for ¥14.69bn.
The company also purchased the 46,806 sq.m. SOSiLA Nishiyodogawa II asset, which is fully occupied with four tenants, in Osaka City for ¥8.4bn.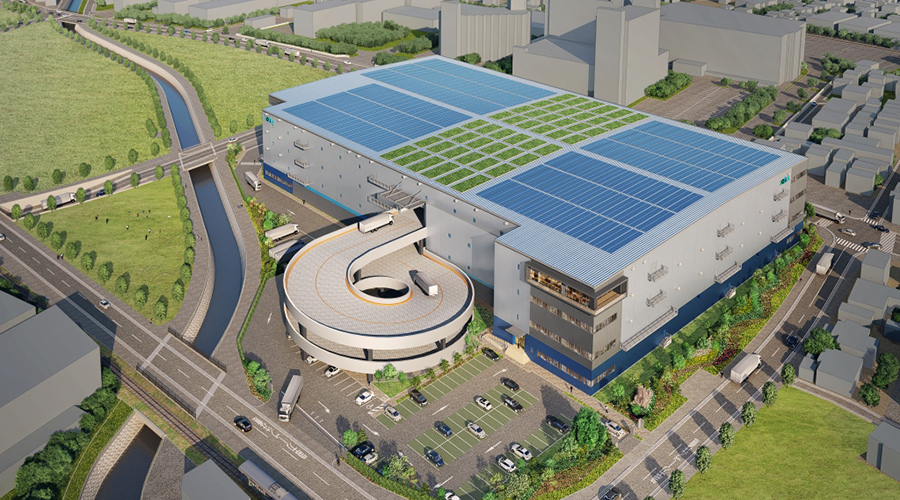 SOSiLA Ebina
Sumitomo Corporation owns 4.76% of SLR and is the parent company of the REIT's manager, Sumisho Realty Management.
The REIT will own interests in 10 industrial and logistics properties across Japan worth more than ¥105bn following the acquisition.
Shares in SOSiLA Logistics REIT closed 4.43% lower to ¥127,400 on Monday.
ALE Property grows pub portfolio 4.4% amid COVID-19
ASX-listed ALE Property Group has booked a 4.4% increase in the value of its pub portfolio, growing it to A$1.23bn despite COVID-19's impact on the Australian hospitality sector.
The A-REIT said its 86 freehold pub portfolio had grown A$51.6m in value between June and the end of October 2020.
"These valuations incorporate the outcome of the rent determinations for 43 properties that were received in September 2020, the 10% rental increases previously agreed, and CPI rental increases since November 2018," the company said.
"ALE has collected 100% of rent from ALH throughout the COVID-19 pandemic, including back rent due in relation to the determinations. In addition, all of ALE's properties are now open following the reopening of hospitality venues in Victoria on 9 November 2020."
ALE Property Group shares finished trading 0.92% higher to A$4.37 on Monday.