Tokyo-listed GLP J-REIT has acquired interests in seven logistics properties across Japan for a combined ¥98.23bn (~US$940m).
The REIT acquired the remaining 60% interest in the GLP Yokohama warehouse, a fully let 95,312 sq.m. property with easy access to Haneda Airport and Tomei Expressway, for ¥24.27bn.
The deal also comprised the 75,719 sq.m. GLP Sayama Hidaka II property for ¥21.63bn; the 47,192 sq.m. GLP Urayasu II warehouse for ¥16.88bn; and the 54,240 sq.m. GLP Yachiyo II building for ¥13.04bn.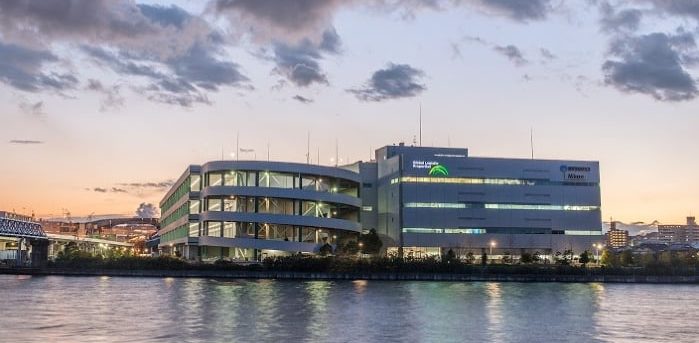 GLP Yokohama
The acquisition will grow GLP J-REIT's portfolio to more than 80 properties located across Japan valued with an acquisition price of about ¥741bn.
GLP J-REIT shares closed slightly higher at ¥161,000 on Tuesday.
Mirvac sells Brisbane office for A$87m
ASX-listed Mirvac has sold a Brisbane office building in the city's 'Golden Triangle' to Forza Capital for A$86.75m, according to local media reports.
The 17-storey property, which is located at 340 Adelaide St, has an occupancy rate of 93% and a weighted average lease expiry of 3.8 years.
Mirvac sold the building, which underwent an extensive refurbishment, at an 11% premium to its last book valuation in June.
Shares in Mirvac closed 1.8% lower at A$2.64 on Monday.
Keppel DC REIT appoints new CEO
Singapore-listed Keppel DC REIT has appointed Anthea Lee to lead the REIT as CEO from February 2021, succeeding Chua Hsien Yang who will be taking up a senior appointment in Keppel Corporation.
Lee is currently deputy CEO and head of investment at the REIT's manager, where she oversees investments and asset management.
She has more than 20 years of experience in real estate investment, business development, asset management and project management.
"She has been Deputy CEO of Keppel DC REIT Management since 2018 and has been identified and groomed as part of our succession planning," said Keppel Capital CEO and Keppel DC REIT Management Chairman, Christina Tan.
"We would also like to thank Hsien Yang for his effective leadership of the manager over the past six years. Since its listing in 2014, Keppel DC REIT's portfolio has grown significantly from $1 billion to $2.9 billion as at 30 September 2020, and delivered a total Unitholder return of approximately 323% as at 20 November 2020."
Keppel DC REIT shares finished trading slightly higher to S$2.90 on Tuesday.